Prof. Dr. phil
Kunst und ihre Didaktik, Schwerpunkt aktuelle Medienkultur
* 1965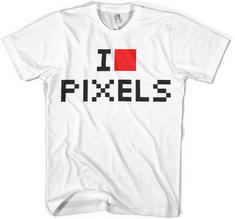 1. We grew up with the Internet and on the Internet. This is what makes us different; this is what makes the crucial, although surprising from your point of view, difference: we do not 'surf' and the internet to us is not a 'place' or 'virtual space'. The Internet to us is not something external to reality but a part of it: an invisible yet constantly present layer intertwined with the physical environment. We do not use the Internet, we live on the Internet and along it. …
continue reading Piotr Czerski at http://pastebin.com/0xXV8k7k (via @weytan und konsch00)
(T-Shirt hatte mich bei @plastikstuhl begeistert)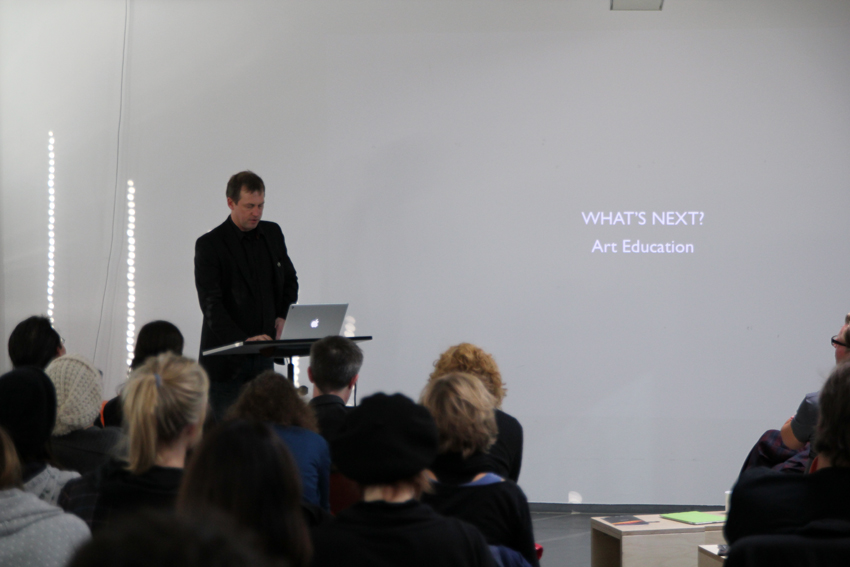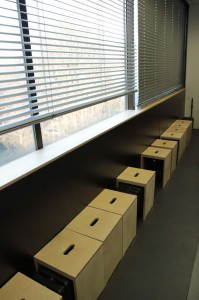 Kurz bevor ich gedanklich auf das Sommersemester umschwenke, ein kleiner Rückblick auf das vergangene Wintersemester: Lehrveranstaltungen, Exkursionen, Tagungen usw. Ich beginne kurz vor Semesterstart: Während der vorlesungsfreien Zeit war unsere Haustischlerei fleißig und hat die Einbauten für den .mbr fertiggestellt, die wir in Auftrag gegeben hatten: Die Hocker über den Heizungen, die "Tribüne" mit Tischgarage, den Helpdesk usw. Das Design, das die bereits vorhanden Elemente integriert, ist Kollaboration-Werk, wesentlich von Konstanze und Timo. Damit war der .mbr endlich so ausgestattet wie wir es uns vorgestellt hatten und ging auch gleich auf internationale Tournee. Continue reading Review Wintersemester 11/12…
Vom 22. – 24. März 2012 findet an der Universität zu Köln, Institut für Kunst & Kunsttheorie als Kooperation der wissenschaftlichen Sozietät Kunst, Medien, Bildung und des Theorieforum Medienpädagogik eine Tagung zum Thema "Subjekt Medium Bildung" statt.
Die Tagung befasst sich mit dem zunehmend offensichtlicher werdenden Missmatch von wesentlich auf das 18./19. Jahrhundert zurückgehenden theoretischen Konzeptionen von Bildung, die diese als ein auf das Subjekt als Individuum (und das Individuum als Subjekt) bezogenes Phänomen denken, und den wesentlich auf kollaborativen und netzwerkförmigen sozio-technischen Prozessen beruhenden Bildungs-Praktiken in globalen, digitalen Kommunikationsnetzen.
Beitragen werden: Manfred Faßler, Peter Foos, Norm Friesen, Christoph Girardet/Volker Schreiner, Simon Grand/Johannes M. Hedinger, Benjamin Jörissen, Christoph Koenig, Gesa Krebber, Eckart Liebau, Norbert Meder, Torsten Meyer, Karl-Josef Pazzini, Olaf Sanders, Volker Schreiner, Konstanze Schütze, Manuel Zahn
Näheres, Programm und Anmeldung auf dem Server der Wissenschaftlichen Sozietät Kunst Medien Bildung
www.medialogy.de, Torsten Meyer, Impressum
Powered by WordPress with my own theme based on Hiperminimalist Theme design by Borja Fernandez.
Entries and comments feeds. Valid XHTML and CSS.